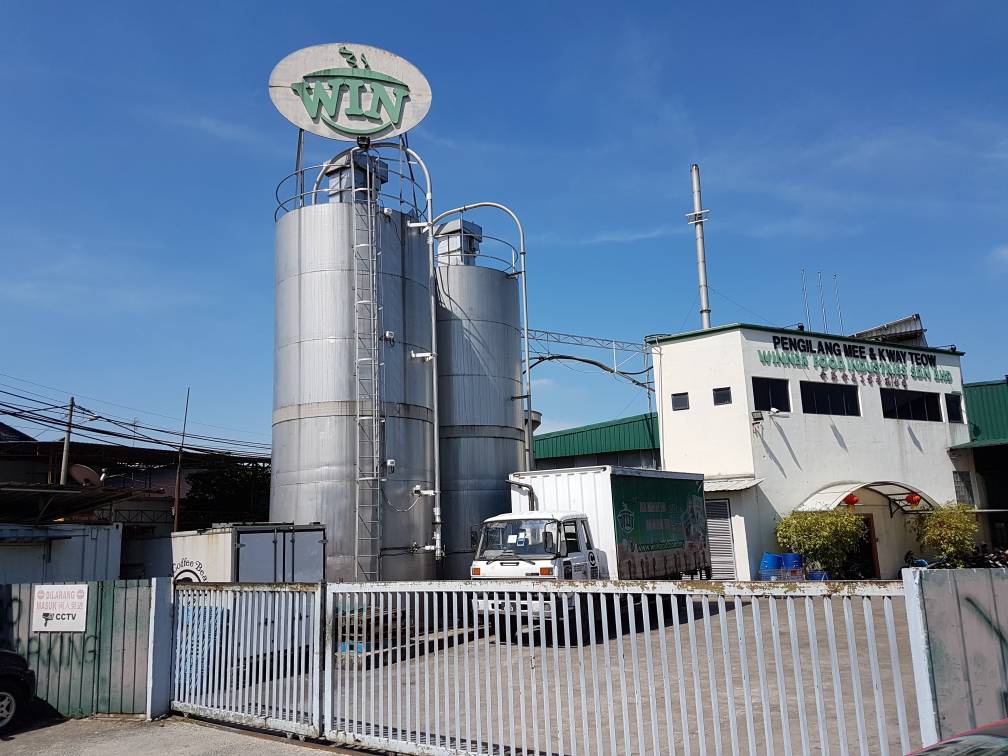 Winner food Industries Sdn. Bhd. since year 1986, a small noodle factory plant operated by a team of humble, hardworking and success driven family members. Was the far sightedness of the owner to continue upgrading and transformed such labour intensive industry to be a fully automated noodle factory.
Our factory located at Sungai Buloh Light Industries area, which is a modern factory was installed in line with the Government Food Industries Standard.
Fully automated processing production lines were introduced to the company which included use of wheat flour silo facility, mixing process, cooking process, cutting process until packing process. Besides, cold enclosed environment available to avoid contamination of the products.
TRINGENT MANAGEMENT CONTROL AND HIGH STANDARD QUALITY PRODUCTION BUSINESS COVERED IN MALAYSIA MARKET
Food industries are considered as an industry trading with consciousness; therefore, both hygiene and nutrition standard must be properly outlined and prioritized. Winner has maintained a daily routine checking in the production by qualified Quality Control Chemist to ensure freshness and product safety.
All food items manufactured by the company will always be maintained at high quality standard; higher grade of raw material and clean filtered water have been applied in the production without boric acid added.
To prevent bacteria contamination to Winner's products during the production process, a stringent quality control procedure will be carried out. All equipment and machineries will be flushed and sterilized by hot water at the end of each production run.
Company products under 'WIN' brand-name is being distributed to all supermarkets, wholesale market as well as day/night market in the country. The products have been awarded with HACCP and 'HALAL' certificate, making it suitable for all consumers including Muslims people.
HIGH CAPITAL INVESTMENT INVOLVE IN AUTOMATED PRODUCTION PROCESS
To upgrade and transform from an old business operation, one must be prepared to inject adequate funds for expansion commitments. Winner has initiated and invested large sums of funds to upgrade the plant machineries and equipment obtained from Germany, Japan and USA. Machineries purchased include Fully Automated Noodle Production Line; Mixers; Cutter Packing Machines; high-tech Environmental Friendly Boiler; Rice Washing Units, Water Treatment line and other machineries components. Fully Automated Production Process has contributed higher production volume, quality stabilities, reduced material wastage and other losses therefore able to increase consumer confidence in Winner's products. At the same time, we are also committed in promoting the idea of clean and safe environment by working together with the relevant authorities.